My name is Johan and I live in Belgium in a small village located just off the coast. I got married to Kristien on a Vegas-trip back in 1996 and we have one daughter, Ellen. I enjoy good food, cycling trips along the coast and the occasional trip to European battlefields (Normandy) or the States. In April 2022 I retired as a Senior NCO from active Military Service after a career spanning nearly 40 years.
I started collecting WW2 US Militaria at the age of 10 back in 1976. Since then I have gathered an extensive collection of WW2 US militaria consisting of nearly all types of uniforms and equipment worn in the ETO from 1942 thru 1945. My collection includes original marked helmets and jackets of Airborne, Ranger and Infantry units of major battles of WW2.
I also regularly ride my Harley-Davidson WLA (Liberator) motorcycle, my US Army bicycles, or I take my GPW Jeep for a ride along the coast.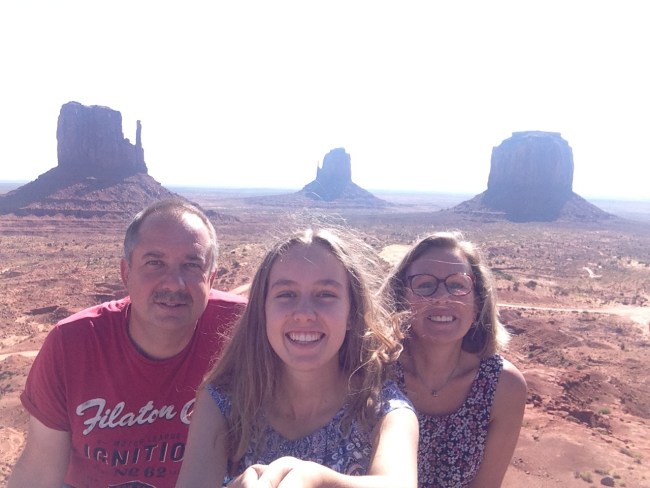 This is us at Monument Valley, Utah (August 2017)